Kyle Rivers
TCC Student, Business/Engineering and Men's Soccer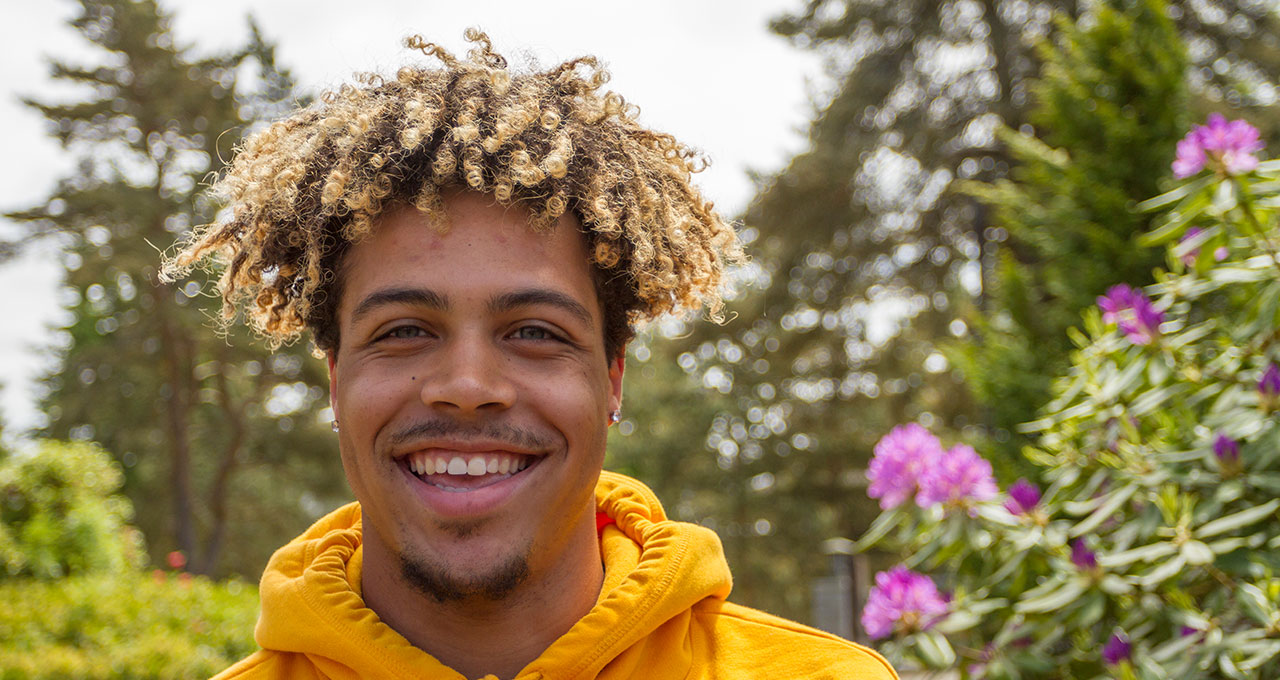 TCC has been great – not just for soccer but for a good education, also."
"As a student athlete, it can be challenging to keep track of school along with games and practices. But, I think you get more out of it as a student athlete because you always have people around you, like your coach and team members, to help you out and support you.
I love the athleticism of soccer, the creativity on the field, and being part of a team. Playing soccer at the college level is intense – players have the drive to play and succeed. They take it seriously because everything counts when you're playing in college. Players are faster, more aggressive, and have a high level of skill. I've played since I was 4 years old, and I think it will be cool to see how far soccer can take me.
I was born in Japan – my dad was in the military – and we moved to Spanaway when I was young. I graduated from Spanaway Lake High School. At first, I was looking at UW and other universities, but I decided to stay local for family. TCC has a good program for soccer and Preno (TCC's soccer coach Jason Prenovost) persuaded me to come here for the soccer program but also to get a good education, too.
I'll graduate with my AA degree this spring with an interest in engineering or business, and I'm currently looking at universities that offer good soccer scholarships. I'm seriously looking at Hawaii Pacific University – that would be the opportunity of a lifetime.
TCC has been great – not just for soccer but for a good education, also. It's small, but that's a good thing, especially if you don't know what you want to do. Everyone – the students and teachers – are closer because of that, and it's easier to talk with people and find support."