Events
See everything that is happening around campus.
Academic Calendar
Find important dates and deadlines, including add/drop deadlines, refund and tuition payment deadlines.
Pierce County College Fair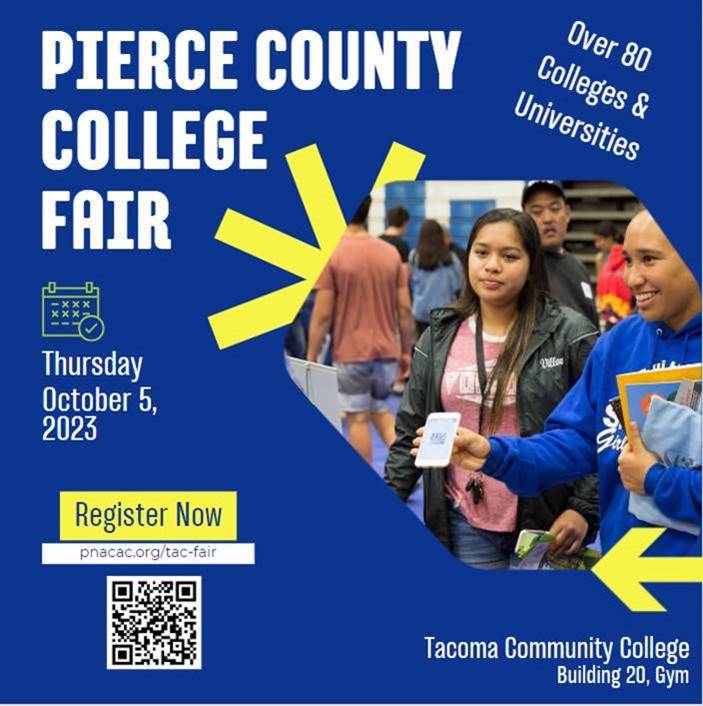 Join us for an evening event (5:30 - 7:30 p.m.) in the Building 20 Gym. Meet representatives from more than 80 colleges and universities and ask them your admissions questions! Everyone is welcome to attend this free event.
Oct. 5
First Responder Career & Networking Event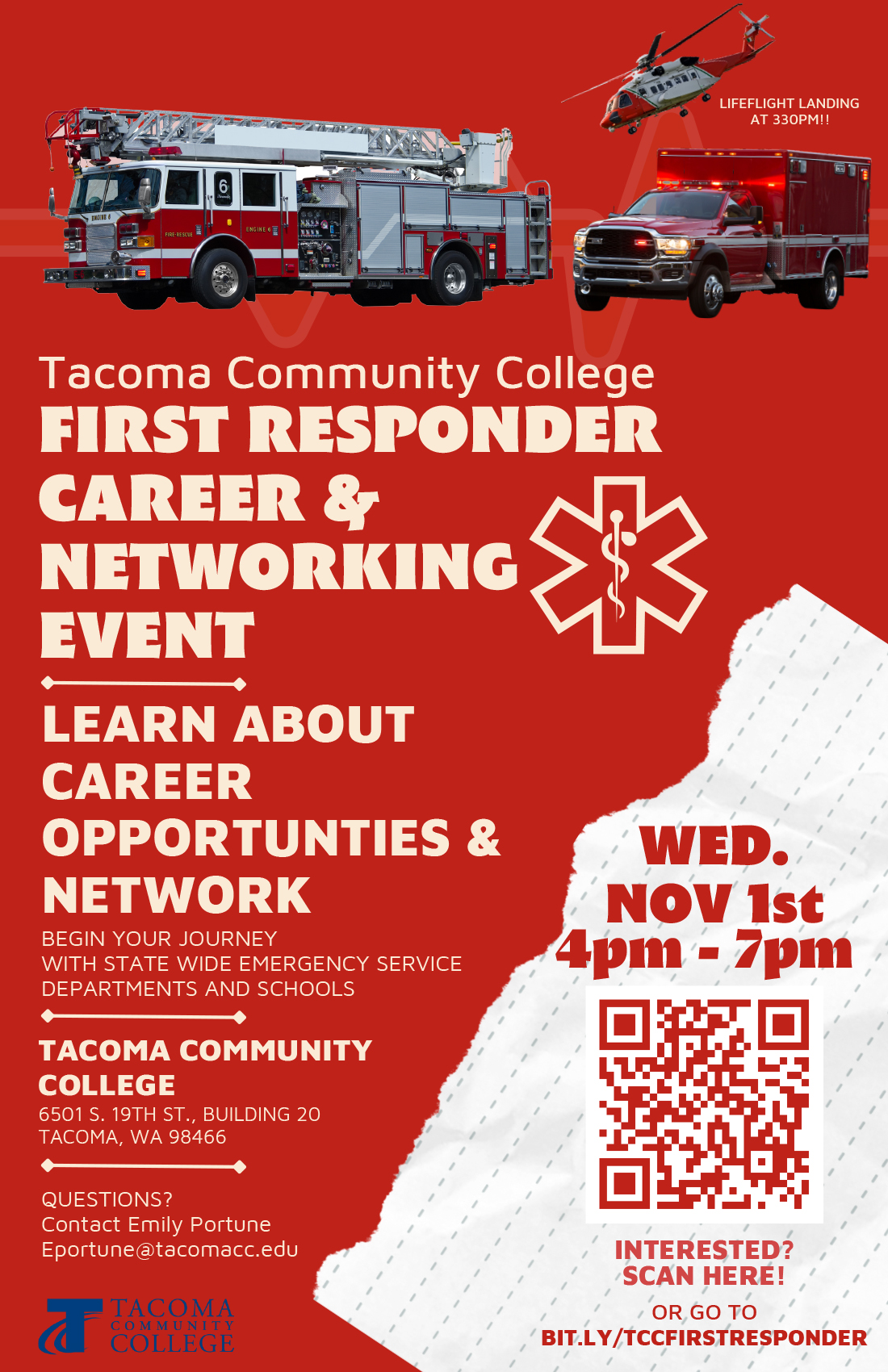 Whether you're interested in going into Emergency Medical Services, a current EMS student, or currently working in EMS, this event has something to offer! 4-7 p.m. in the Building 20 Gym.
Nov. 1
OSE Events
TCC's Office of Student Engagement has planned lots of great activities for spring quarter! Check the OSE Event Calendar and the OSE Events & Activities Page for updates!