Events
See everything that is happening around campus.
Academic Calendar
Find important dates and deadlines, including add/drop deadlines, refund and tuition payment deadlines.
OSE Events
TCC's Office of Student Engagement has planned lots of great activities for winter quarter! Check the OSE Event Calendar and the OSE Events & Activities Page for updates!
Cheer on Titan Athletics!
TCC has six Athletic teams, and basketball season has started! Go Titans!
Poetry in the Harbor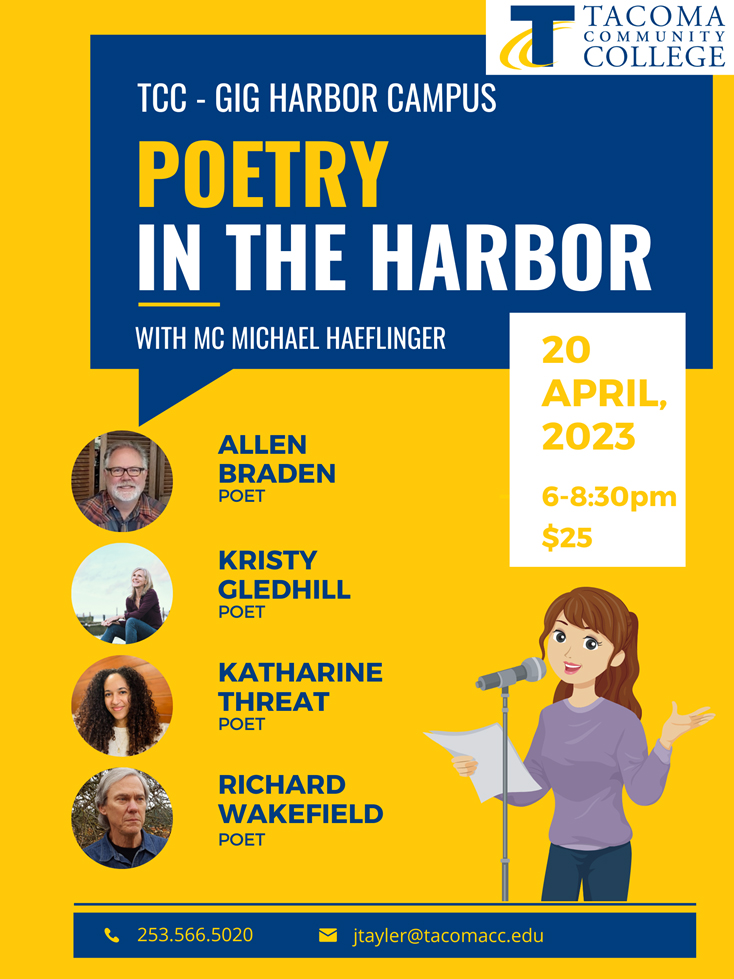 Celebrate National Poetry Month with an evening of readings from four local poets! 6-8:30 p.m. at TCC Gig Harbor.
Readings from:
Allen Braden
Kristy Gledhill
Katharine Threat
Richard Wakefield
April 20