Events
See everything that is happening around campus.
Got Admissions Questions?
Whether you're exploring your options for fall quarter, have questions about the admissions process, or want to learn more about how financial aid works, we have a virtual workshop for you!
Academic Calendar
Find important dates and deadlines, including add/drop deadlines, refund and tuition payment deadlines.
Student Engagement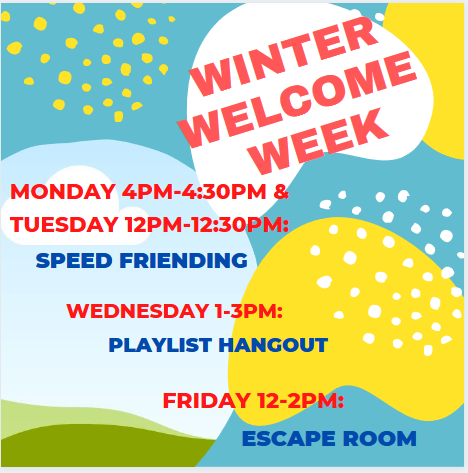 From Student Senate Meetings to clubs to events, our Office of Student Engagement (OSE) Teams offer students lots of ways to connect online. Get involved!
Welcome Week activities:
Monday: Speed Friending, 4-4:30p
Tuesday: Speed Friending, 12-12:30p
Wednesday: Playlist Hangout, 1-2p
Friday: Escape Room, 12-2p