Ana Illan-Vazquez
Student, High School 21+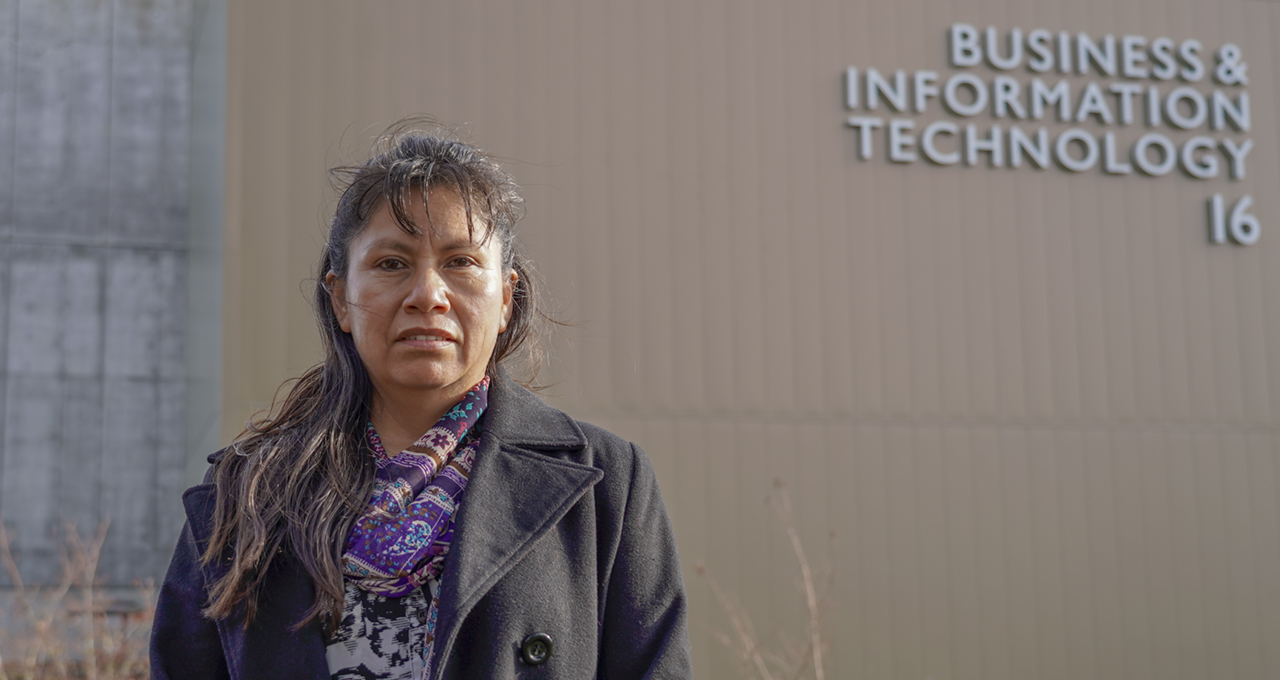 When I came here, I said, I will succeed. I don't know how I will break the English language barrier, but I will."
Like many other people in TCC's High School 21+ program, Ana Illan-Vazquez came here intending to get her GED. But Adult Basic Education (ABE) Advisor Katie Heizenrader talked her into finishing her high school diploma instead. And she finished it in just two quarters.
"I worked really hard because I needed a lot of credits," said Ana. "The last quarter I probably tried to do too much work, but with the help of my teachers and the Writing & Tutoring Center, I was able to do it."
Ana didn't have the chance to finish high school in Mexico, her country of origin – a place, she says, where men have more educational opportunities than women. But she was determined to get an education, and as soon as her kids were in school, she started taking English classes.
"In our country, women just stay home" said Ana. "When I came here, I said, I will succeed. I don't know how I will break the English language barrier, but I will."
Ana didn't know how she'd manage to continue her studies beyond high school, but when Katie asked her what her goal was, she told Katie she wanted to complete a four-year business degree and start her own import/export business.
"She said, don't worry about it, if you want to continue, I'll try to find a way for you to do it. She said, just trust in me! So I said, OK!"
Katie helped Ana fill out the Washington Application for State Financial Aid. Then the two discussed the difference between TCC's Business Associate of Applied Science degree and Business Transfer degree. Ana chose business transfer, and ABE Career Pathways Navigator Theresa Ramos helped her register for classes.
Ana has about a year and a half to go before she finishes TCC's Business Transfer program. After that, she plans to transfer to the University of Washington Tacoma, complete a Bachelor of Arts in Business, and launch her business.
At first, Ana says, she felt unsure of herself in the classroom. English is her second language, and she'd never used a computer before. But she visited the Writing and Tutoring Center once a week or so to get help with her papers, and she asked instructor Gina Hatcher how to use the computer.
"She said, don't worry, Ana, I am here to help you. Anything you need, just ask me. She spent extra time with me to teach me how to do my job on the computer."
Ana knows that there are other English language learners out there who may be wondering if they can succeed in college. She'd like to tell them that they can – but it's important to ask for help. She points out that the teacher who helped her learn to use a computer was glad she asked.
"She said, there could be students who are struggling more than you, but they don't ask, so I don't know how to help them," said Ana. "I would like to tell the people of my community and other students whose English is their second language that we can achieve our goals. We don't have to afraid to ask for any kind of help. We need to do everything we can to succeed in this country or wherever we go. We can do anything we want, but we need to find the right person to lead us to what we want to do."
Now Ana is comfortable using computers, and she's not afraid to tackle difficult classes.
"When I see that something is really, really difficult for me, I tell myself, it is difficult because I am learning something new," said Ana. "The key to success is education. I would like to invite all immigrant students whose English is not their home language to continue with their education, it doesn't matter where they come from or who they are."