Image of a female student serving a volleyball during a game on the campus commons
Events & Activities
From the Office of Student Engagement
Find Events Here!
The new OSE teams have planned some great events for fall quarter. Check this page frequently for featured events!
OSE Events Calendar
Download the printable calendar & join in-person and online activities!
Fall Quarter 2021
Non-binary Fashion: Expanding the World's Understanding of Gender Roles in the Modeling Industry
Monday, Oct 25
Sponsors: Access Services, Student Engagement, and Professional Development
Event Description: In this presentation, Rain Dove will discuss experiences in the fashion industry and their push to be included on both male and female casting boards. Rain will also discuss the difference in treatment that models get as male and female. Rain will conclude by discussing how the industry has changed to include queer people of color who are breaking the binary on runways.
Rain Dove Bio: Rain Dove is the androgynous/agender model who has been in W, Vogue, Buzzfeed, Elle, Marie Claire, Cosmo, Harper's Bazaar, Mashable, People and many more. They have created several viral campaigns including a lingerie shoot challenging Victoria Secrets' Beauty standards which reached over 35 countries. They are known not just as a pretty face, but also as a humanitarian. Their recent video combatting HB2 has garnered millions of views discovered a previously unexposed illegality to the bill. They also speak about homelessness and hunger both of which they have experienced themself. Prior to their fashion career, they were a wilderness fire prevention officer and studied Genetic Engineering at Berkeley City College.
Itinerary:
· 11:00-11:45 am: Zoom Presentation about Gender Roles in the Fashion Industry
· 11:45 am-12:30 pm: Q&A with audience members
· 3:00 pm-4:00 pm: In-person meet and greet with students. Please note that there is a capacity of 50 people due to COVID regulations. Please RSVP to dkallman@tacomcacc.edu if you plan to attend the meet and greet.
Notice: Zoom ASR will be used for this event. If you will be needing additional accommodations, please contact Access Services at least 10 days before the event at access@tacomacc.edu
BSU Personal Item Drive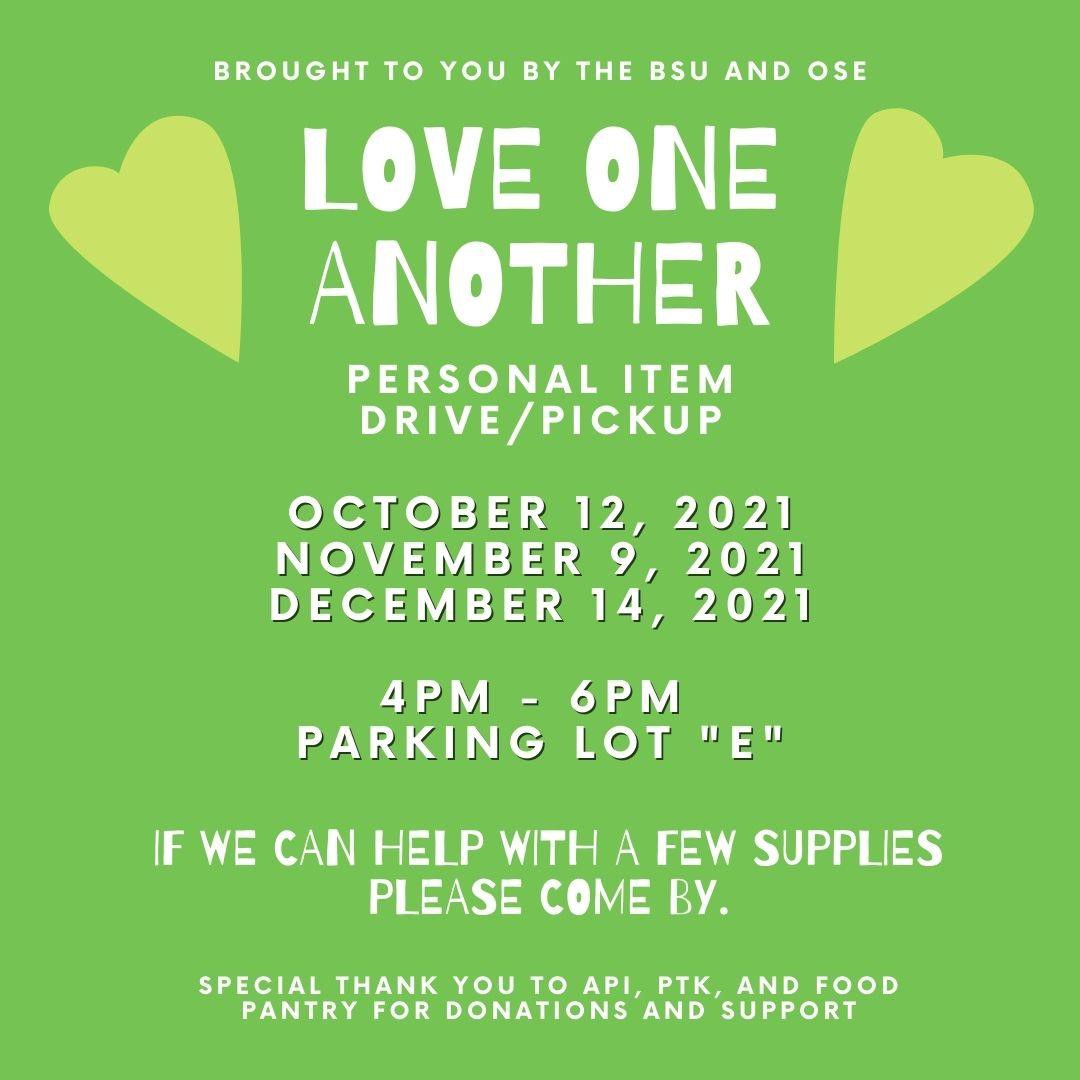 Need a Personal Care Kit? TCC's Black Student Union (BSU) will be distributing them from Parking Lot E, 4-6 p.m. Oct. 12, Nov. 9 & Dec. 14. The distribution booth is near the site where the Nourish Pierce County Food truck parks when it visits campus on Tuesday nights (4:30 - 6:30), so students and community members can pick up both food and personal care kits.
Nov. 9
National Disability Employment Awareness Month Events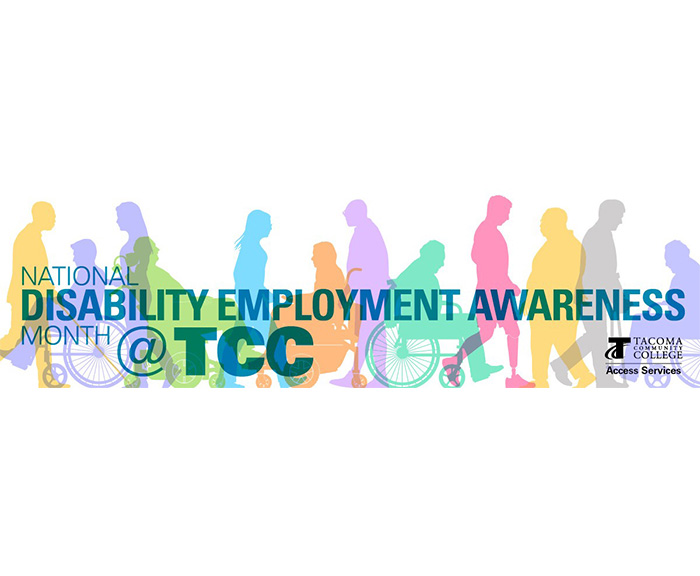 WSU and TCC are hosting online events for National Disability Employment Awareness Month! Speakers, book clubs and more. Pre-registration required.
October 2021
Register Now for Identity, Culture & Community Workshops!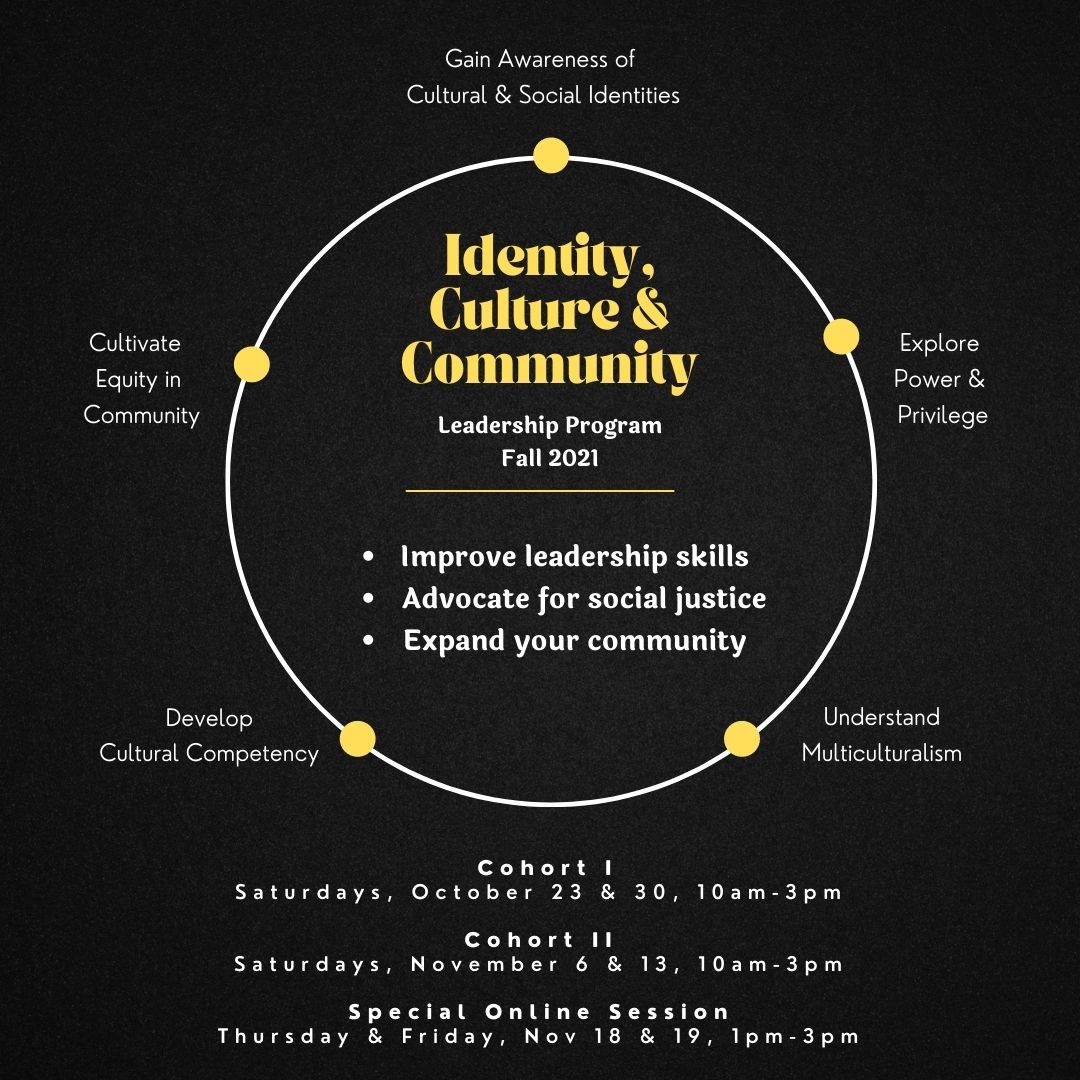 OSE Is hosting free Identity, Culture & Community (ICC) workshops this fall! Breakfast & lunch provided. Space is limited, register now!
Cohort 1: Saturdays, Oct. 23 & 30, 10 a.m. - 3 p.m.
Cohort 2: Saturdays, Nov. 6 & 13, 10 a.m. - 3 p.m.
Special Online Session: Thursday & Friday, Nov. 18 & 19, 1 - 3 p.m.
Connect with OSE on Social Media!
Connect on Facebook
Visit TCC Student Engagement on Facebook -- @TCCstudentengagement -- for activities, contests, and news that affects TCC students!
Connect on Instagram
Student Enagement is on Instagram! Visit their page -- tcc.campuslife -- for updates from OSE leadership, contests, and more!
Connect on Twitter
Student Engagement is on Twitter! Visit their feed -- @studentlifetcc -- for updates from OSE leadership, contests, and more!