Image of a female student serving a volleyball during a game on the campus commons
Events & Activities
From the Office of Student Engagement
Upcoming Events & Activities
Spring quarter will be held entirely online this year, but OSE is still creating fun ways for students to connect!
Connect on Facebook
Visit TCC Student Engagement on Facebook -- @TCCstudentengagement -- for activities, contests, and news that affects TCC students!
Connect on Instagram
Student Enagement is on Instagram! Visit their page -- tcc.campuslife -- for updates from OSE leadership, contests, and more!
Free Wheelin' Fridays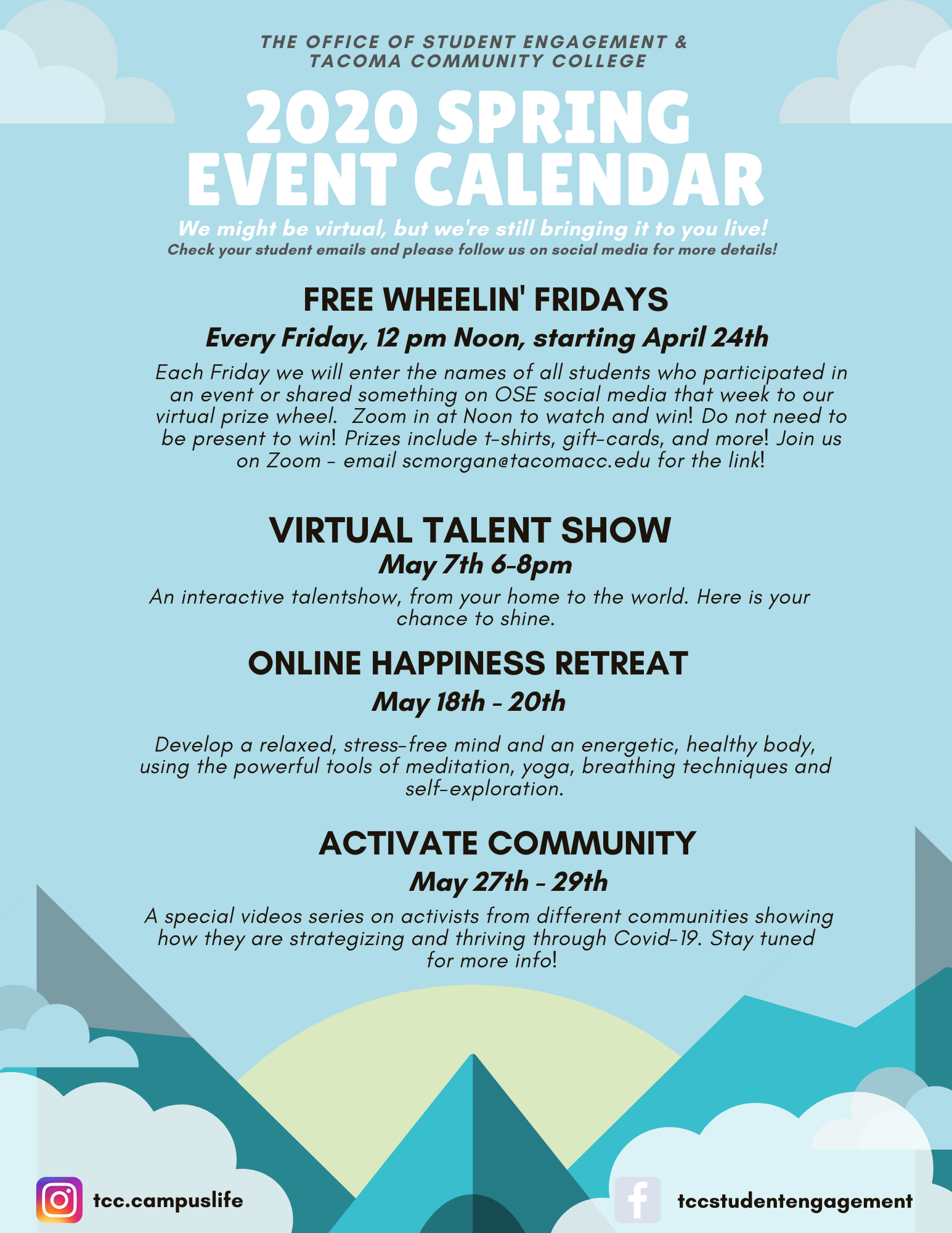 Every week we'll enter the names of all students who participated in an event or shared something on OSE social media for a Friday drawing. Prizes include t-shirts, gift cards & more!
Fridays at noon starting April 24
Activate Community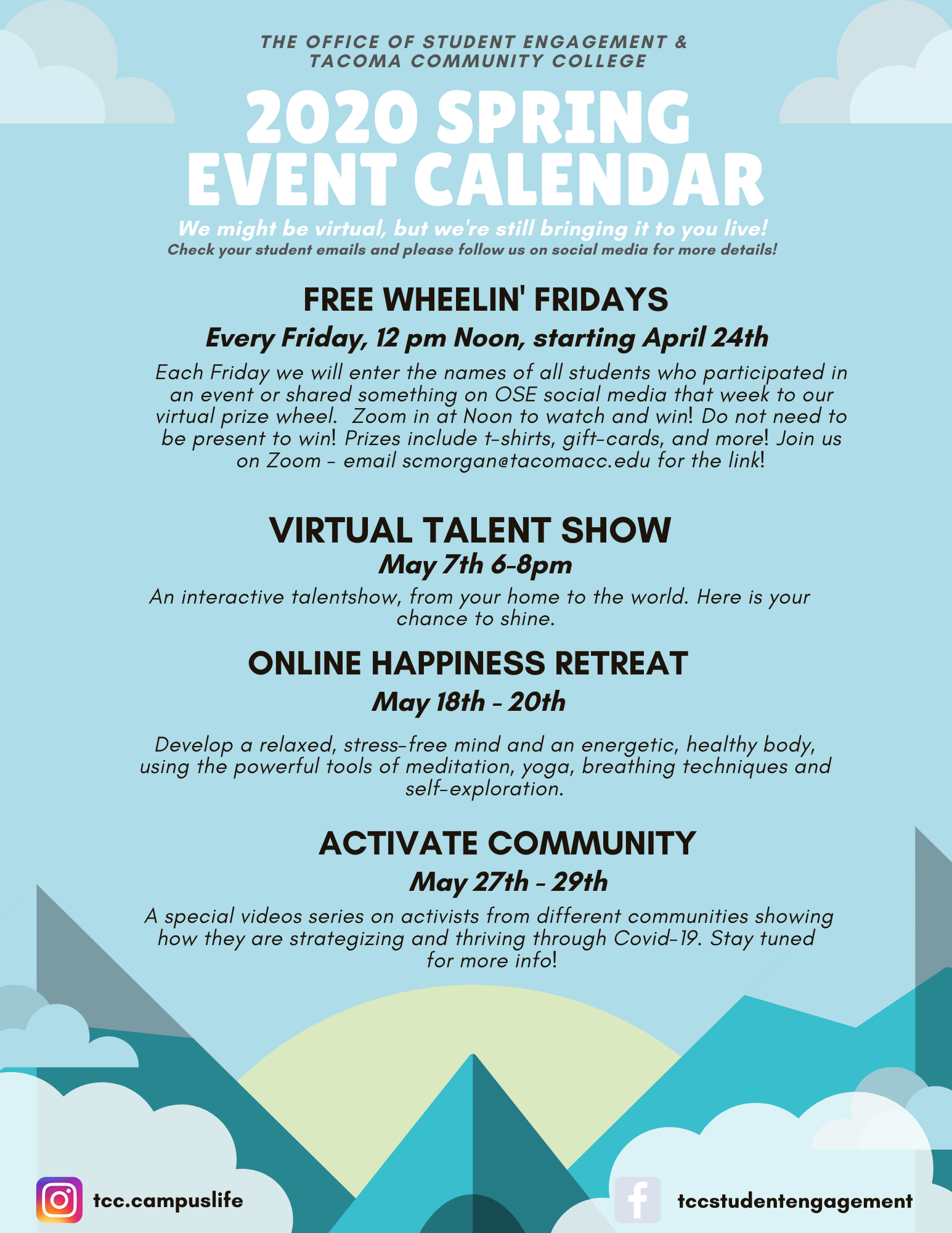 A special videos series on activists from different communities showing how they are strategizing and thriving through Covid-19. Stay tuned for more info!
May 27 - 29