interior detail of Harned Center
Harned Center for Health Careers
Get a cutting-edge education in the medical field at a state-of-the-art geothermally heated, 70,000-square-foot facility.
The Harned Center is the heart of TCC's Health Careers program. The center is named after H.C. "Joe" Harned, a college benefactor who recently contributed the single largest donation in TCC's history. Its full name is the H.C. Joe Harned Center for Health Careers.
The Harned Center, or Bldg. 13, is located on the south end of campus, north of the Pamela Transue Center for Science and Engineering. One major entrance faces Mildred Street and another major entrance faces the Campus Commons at the center of campus.
State of the Art Facility and Education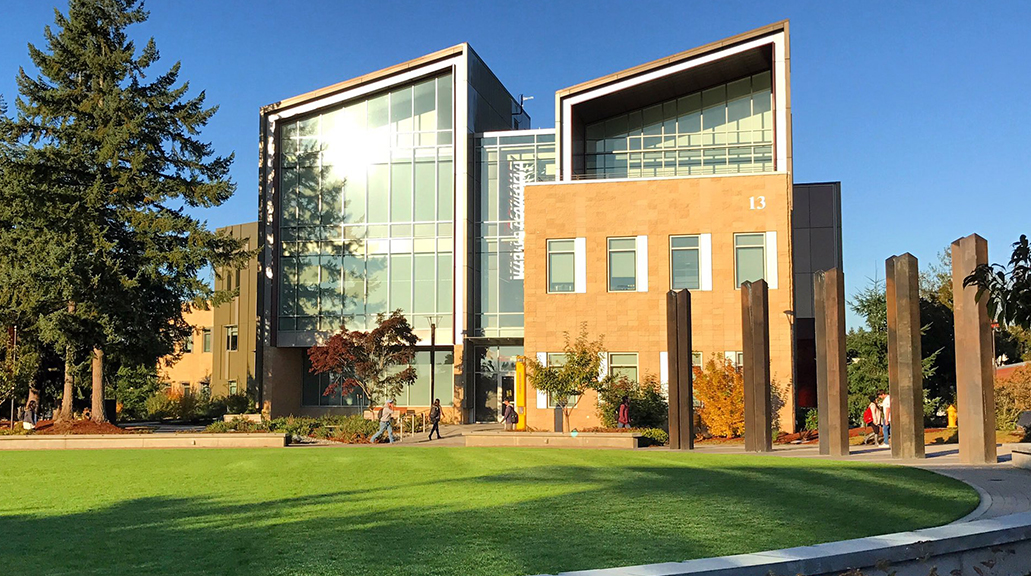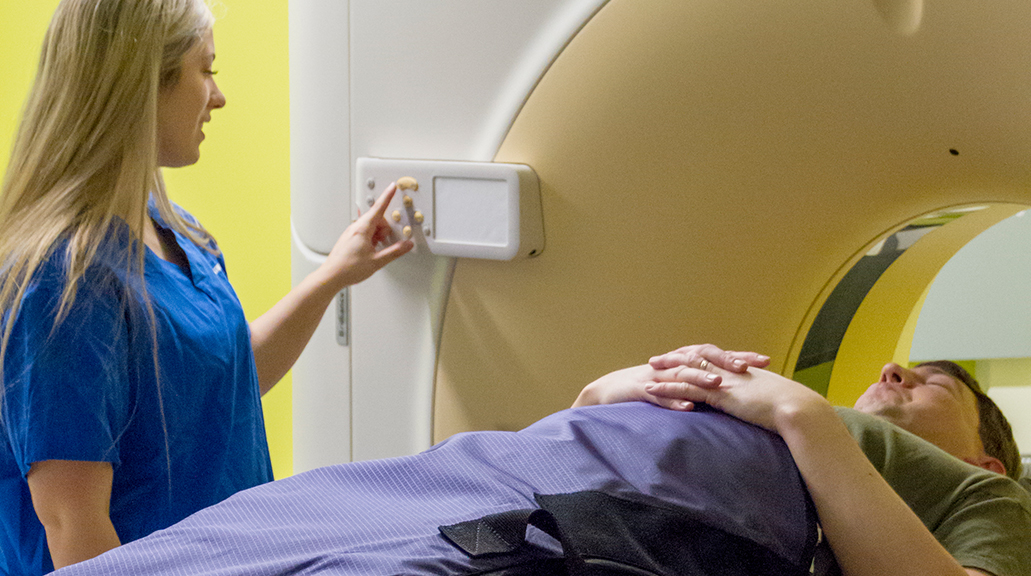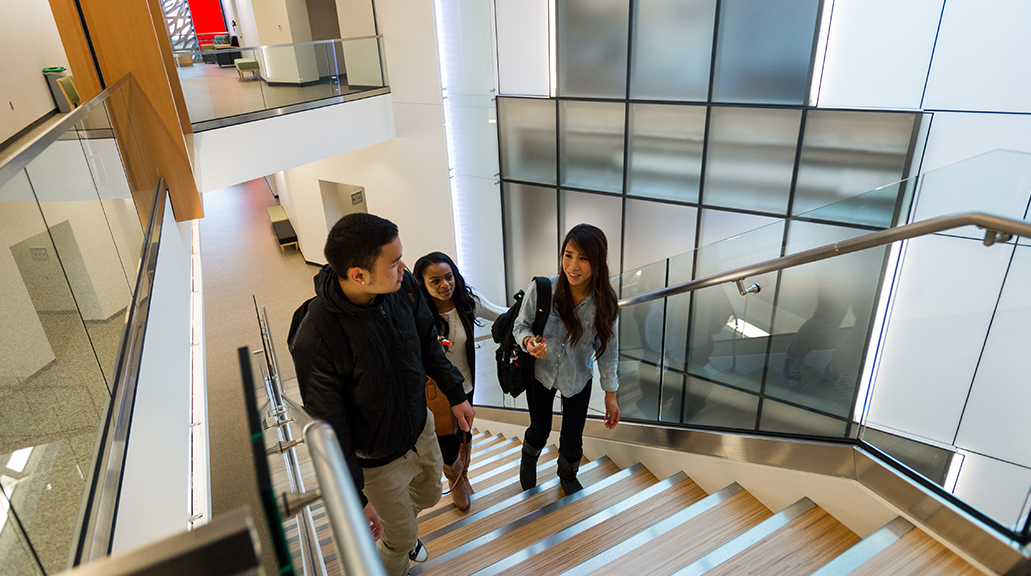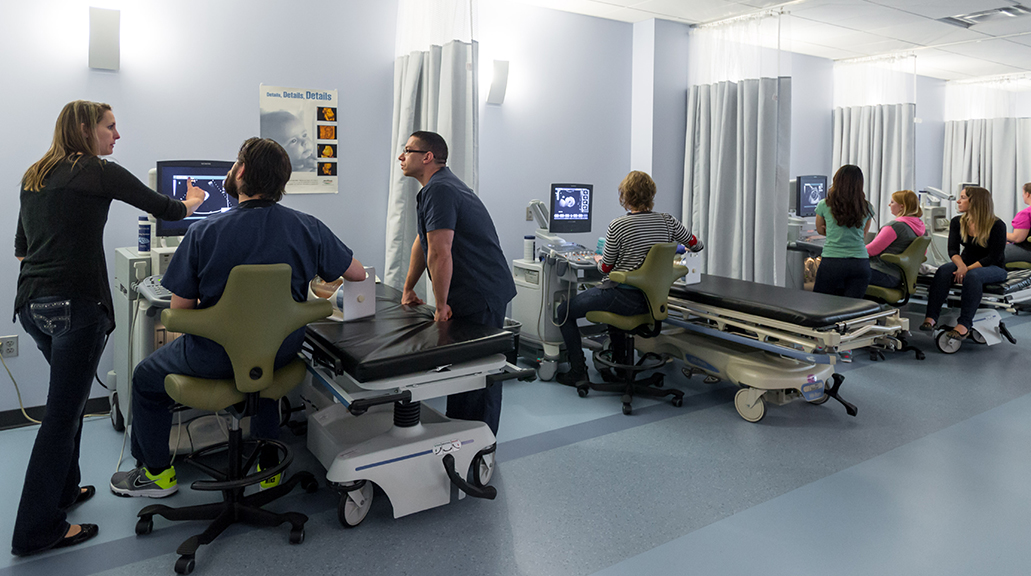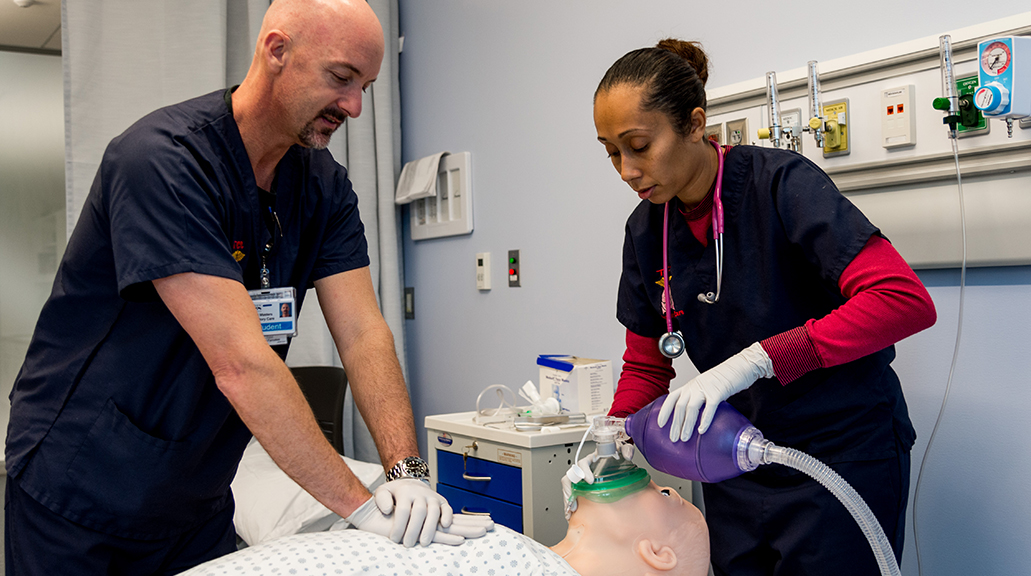 View of Harned Center for Health Careers
State of the Art Technology
Real-World Learning Spaces
Simulated Hands-On Experience
More about the Harned Center.
Constructed to LEED Gold standards; second LEED Gold-rated building on campus.
Heated and cooled using geothermal technology
Built around a large atrium space in the middle of the building with abundant natural lighting
Designed with universal access in mind
Many interactive learning spaces for quiet study, reflection, or meeting
Two rooftop gardens
Hospital-grade teaching equipment for nursing, radiology, sonography, and other programs
Ambulance entrance (with ambulance!) for EMT training
Demand for trained health care workers is high.
There is a shortage of trained health care workers, and significant need is projected for the next decade. With advanced equipment, a talented and skilled faculty and real-world learning spaces, the Harned Center allows students to get the training they need to strengthen their careers.
Find out more about TCC's Healthcare Career programs.