image of TCC graduates
Commencement 2020
Congratulations!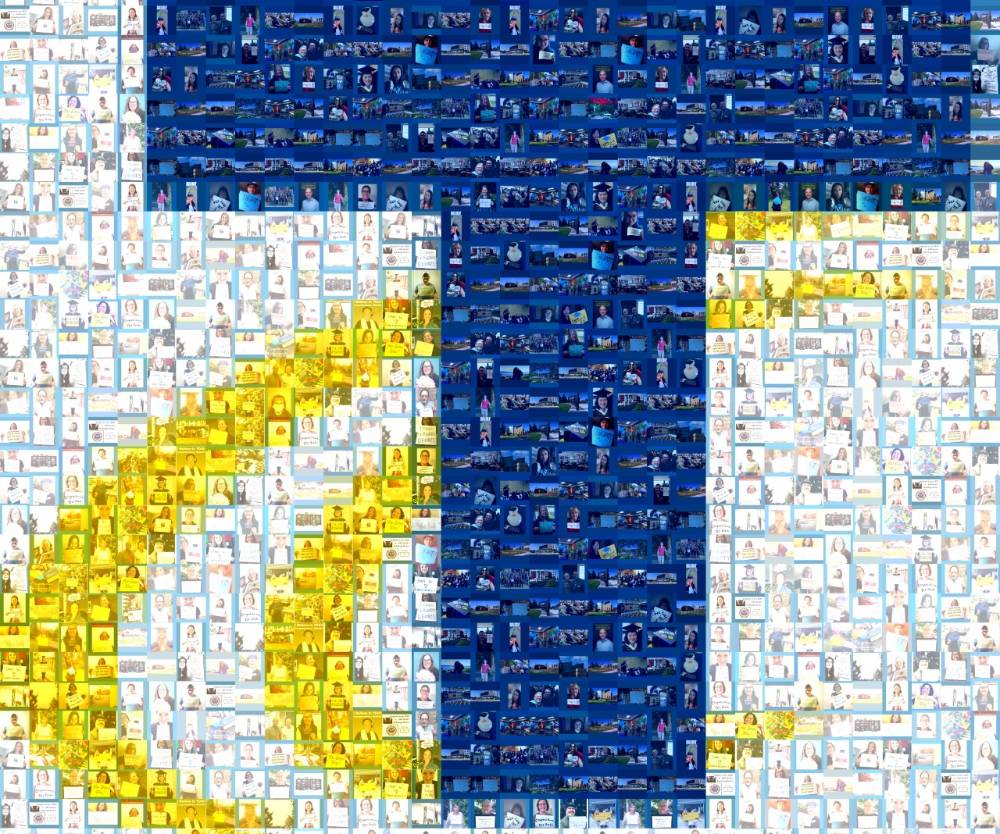 This year, because of Covid-19 and the need to stay safe and healthy, we are recognizing the Class of 2020 in a different way.
Our 54th annual Commencement has gone virtual!
We are hosting an online commencement on Saturday, June 20, 2020 at 2pm. If you miss it, don't worry - we will continue to host the event on our website.
Read congratulatory messages from our staff and faculty or post your own message to TCC:
Watch a special video made by faculty to students;
Congrats TCC Grads
Meet some of the outstanding students of 2020, including the Departmental Award Nominees and the Ellen Pinto Outstanding Student of the Year finalists.
Over 450 students have signed up to have an individual slide and all graduates will receive recognition. Speakers include ASTCC President Angee Pogosian and TCC faculty, Dr. Andrew Cho. Below is an e-invite for you to share. It will be available for viewing through December 2020.
Friends and Family Digital Invite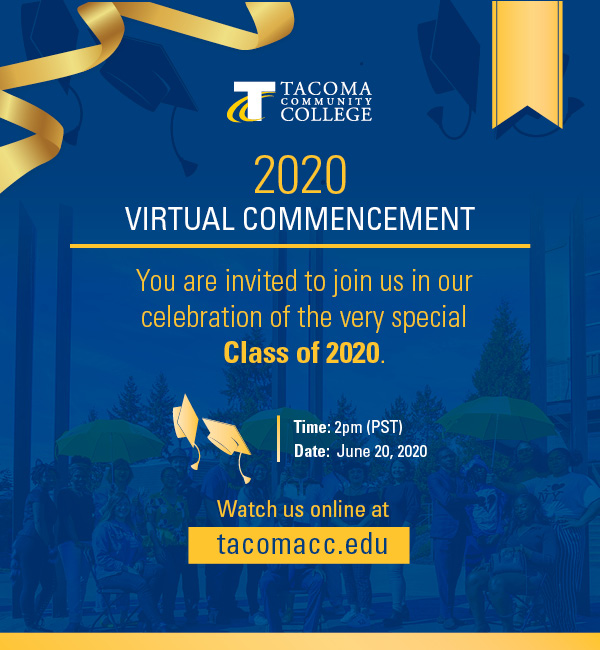 Commencement in a Box
Box includes:
Printed Commencement Program listing all 2020 TCC graduates
Cap
Tassel
Honor Cords if applicable
TCC memorabilia
Diploma cover (actual diploma is mailed out later).
(If you would also like to order a gown you can do so through the TCC Bookstore.)
All boxes that were not picked up at TCC will be mailed the week of June 15.
Make this a memorable 2020 Virtual Commencement
Students who opted to participate in the 2020 virtual Commencement will need to upload their name, photo, and quote to MarchingOrder by June 15 (NEW DATE). Upload required information to MarchingOrder. Please note the following important details:
include a phonetic pronunciation of your name, as each graduate will be announced and presented
quotes are limited to 150 characters
there are no requirements for photos other than the photo must be campus appropriate
all photos and quotes are subject for review
a social-distanced photo shoot is being arranged for students who wish to pose for a photo on campus with a cap and tassel. Date will be announced soon.
Got questions about graduating?